Two years ago, I was walking across campus to my 19th century British/Irish Lit class and opened an email with the subject line: "how to make your useless degree useful." Was it spam? Nope. This email came from the College of Arts and Sciences describing how to make a liberal arts degree worth your while.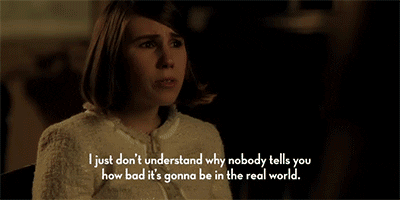 When I walked into my English class a few minutes later, naturally the other "useless" degree seekers in my class – the professor included – were indignant at such an affront. Rightfully so, because I think this put into the universe what we had all heard from our grandmothers and other "curious" parties since our freshman years. Was an English degree useless? Fast forward a few years and I'm still curious as to how to make my "useless" degree useful… only now, I've added a graduate level degree to that first useless one. Thankfully, one of my advisors pointed me towards the course "Liberal Arts at Work." It's as if the skies have opened and answers to the dreaded question – what are you going to do with that – are falling down and soothing my existential crisis one idea at a time.
The course is designed to help students make our "useless" liberal arts degree worthwhile, giving us the tools to first recognize then capitalize on our particular set of skills (kind of like Liam Neeson, hopefully making us a nightmare for future job competitors). Recognition is something I think humanities majors struggle with because of the negative mindset/misunderstanding concerning the liberal arts: as society fails to understand and value what humanities majors are doing, we lose the ability to value our particular skillset ourselves. One of the first exercises of the course to recognize our skills was to create a "wandering map."
A wandering map asks you to write down significant life events that have brought you to this point, things that interest you – what makes you, you. The point of the wandering map is to develop self-awareness, highlighting key events in your life and understanding what you gained from that experience. As a result, your map is not solely a replica of your transcript – you are more than just your GPA or a number of internships, which is something I think we forget as we are approaching the job market. You Majored in WHAT? by Katharine Brooks tells anecdotes about how real-life people got degrees in one field yet built a career in something completely different. You do not have to major in cake baking to own a cake shop – you can take the scenic route! It is okay to play in the NFL and then go back to med school (true story – google Myron Rolle). Ultimately, your strengths and skills do not have to tie back to the classroom or what you majored in.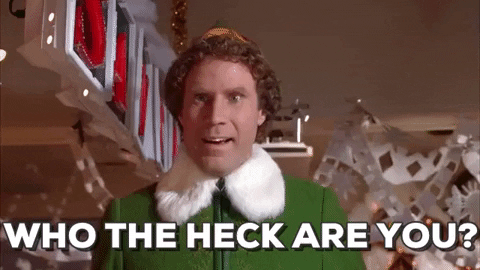 While the wandering map is one way to recognize the skills you've learned out of your life experiences, it may be difficult to identify those strengths on your own. Aside from the first day of school "tell us your name and one fun fact" torture, being asked, "What is your biggest strength" is one of my biggest fears because I've never known the answer. Lucky for me, someone created the StrengthsQuest assessment, which (shocker!) helps you determine your top 5 strengths based on a series of questions. After StrengthsQuest, I can now tell employers my biggest strength is responsibility. Responsibility means I not only hold myself accountable, but also want others to consider me dependable and responsible. I hold myself to a higher standard and have an intrinsic desire to perform on a high level – anyone want to hire me yet? This is just one of my strengths, yet I already feel more confident discussing what I can do rather than focusing on what I cannot. I would highly advise anyone to take this assessment, which is usually free through your university or you can pay a small fee – so worth it! If you don't take it, you can even read through the various strengths and brainstorm. Check it out here: http://www.strengthsquest.com/home.aspx
Taking these assessments and recognizing your strength is definitely very weighty, self-reflection not for the faint of heart. But really, which do you trust more – a reputable assessment like StrengthsQuest or a BuzzFeed quiz that claims to tell you what job you should have based on your…? Even if you still don't know what job you'll end up in, developing this self-awareness proves that you have options and it is possible to turn that useless degree into something useful. After tackling the strengths hurdle, you can begin to search for jobs – and there are jobs! Check out these articles discussing how liberal arts are evolving to combat that "useless" misnomer:
https://www.insidehighered.com/news/2017/02/21/liberal-arts-students-fears-about-job-market-upon-graduation-are-increasingly
http://www.dickinson.edu/news/article/2367/closing_thoughts_leading_the_evolution_of_a_liberal_arts_program
http://www.townandcountrymag.com/leisure/arts-and-culture/a10208549/liberal-arts-degrees/ (the opening of this one interestingly echoes the email I got during undergrad)